In today's age, digital presence is one of the best techniques to establish an online reputation for every business, regardless of size. The digital era has helped everyone transform networking and communication by minimizing global distance. Thus, bringing your business online has become an essential part of marketing. Here, we share how online presence affects your business and why it has become critical. So, let's get started.
Significance of Online Presence of Your Business
The website is the face of your business, as it is an accurate representation of your work. A professional website with an engaging online presence significantly impacts your business by making it easily accessible globally. A strong presence maintains brand visibility, builds credibility, and fosters customer engagement.
Benefits of Affective Online Brand Presence
As a part of marketing, online brand presence has become essential. Hence, here are a few advantages to boost your brand.
1. Brand Visibility and Awareness
A website is a platform that significantly impacts and boosts your brand's visibility. This is because the internet is more accessible to clients who give time to research the product and search for solutions for their needs. Hence, the absence of an online presence is more likely to leave your business behind and unnoticed.
You can target a broader audience by having an established digital footprint through a responsive website, SEO (search engine optimization), and social media marketing.
The positive image of your brand helps to showcase your products and services vividly. This also helps get valuable insights, allows you to assess the needs, and offers the best solution to meet the customer's requirement.
2. Improved and Boosted Brand Credibility
Online presence also represents the credibility and professionalism that creates your brand existence. It has been considered that even if a small brand with a great website is more likely to generate revenue instead of a medium to large business without a website.
An established online presence can drive leads, boost conversions and revenue, and help you connect with potential clients.
3. Customer Engagement
Online businesses help customers engage on different platforms using different marketing techniques such as social media, email marketing, and online reviews. This way, the customers and clients are updated with promotions, news, and content that fosters a sense of loyalty.
Other than that, the users are empowered to share their reviews, which helps them understand their needs and preferences for the future.
4. Larger Audience, Helps in Targeting Customers Globally
The Internet has removed distances and geographical boundaries, which means you can reach every corner of the world with less effort. This way, you can target and get access to a larger audience, which results in skyrocketed sales, boosted revenue, and brand recognition.
In case you are planning to establish your business in the international market, it is important to work on your brand reputation digitally. It will help in need assessment, and you can then cater to your audiences' needs accordingly.
5. Effective Marketing in Budget
The online market is much cheaper compared to traditional marketing techniques. It is budget-friendly and accessible to small businesses too. You can easily leverage digital marketing through email, social media platforms, SEO, etc., to reach a broader audience without being physically present.
This way, you can also track the effectiveness of your campaign and can change it whenever you want. For that, 6x Digital can help you with that.
6. Keeps You Aware of Your Brand's Competitor
The market is very saturated; hence, you must keep your product unique and aware of your competitors. With a strong online presence, you can give an edge to your business by investing in potential digital marketing strategies.
How 6x Digital can help?
6x Digital is a solution and an inventive service provider that understands the requirements of its clients in depth. Our expert team researches analyzes, and, with mutual understanding, provides the best-tailored strategies that help to boost your business.
6x Digital is proud to offer services from web development and caters to all your marketing needs, including SEO, Social Media Marketing, and many more.
Book your consultation today with 6xDigital.com
Conclusion | Online Business Presence
Online presence for your business has become an essential part of brand promotion in terms of marketing purposes.
With the evolving digital landscape, you can embrace the opportunities to expand and make your brand visible and more accessible. Hence, it is necessary to make digital footprints to establish your brand globally with just a professional and responsive website.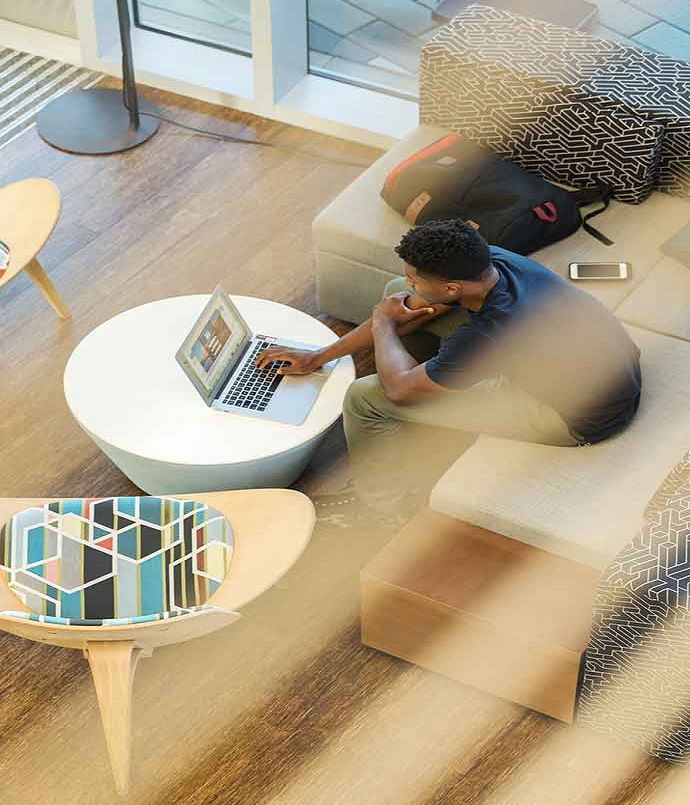 Finance Economy Always High Rate Growth
Ahen an unknown printer took a galley of type andsc rambled it to make a type specimen book has surivaroled it to make a type specimen book.
Acepteur sintas haecat sed non duiy
Proident sunt culpa sed ipsum tempor sed
Ut enim ad minim venercitation
Ahen an unknown printer took a galley of type andsc rambled it to make a type specimen book has suriverled it to make a type specimen book. Aook a gallerambled it to make a type specimen.